WELCOME TO THE BUSINESS BETCH RESOURCE PAGE
On this page I reveal the essentials for creating a monetizable blog as well the tools that keep my business running. Everything on this page has been tested by me, Business Betch. 
What you need to start your blog
DISCLAIMER: 
Some  of the resources I refer below, I may receive a commission for which is what keeps this site running (Yep! This site doesn't run on unicorns, rainbows, and magic..it's a sh*t ton of work). All of my suggestions are based on my opinion and personal experience as I have used all of these products. I cannot guarantee that you'll have the same experience as I have had. You don't need to purchase any of these items I have linked below but these are the tools that I use on a daily basis or have used in the past. No BS here. 
These are what I consider to be the absolute essentials of starting a blog. I go more in depth on each essential component below.
Every blog needs a blogging platform. A blogging platform can be considered a content management system. It is also a form of software that publishes your content on web.
While there are a wide variety of platforms available, the one that I use and trust is WordPress.org ( not to be confused with WordPress.com but i'll explain that in a bit). So whenever I mention WordPress in the following sections I'm referring to WordPress.org, not WordPress.com.
WordPress is the most recognized and utilized blogging platform. There are plenty of free themes and AMAZING plugins that you can add to your blog for customization.  It's also FREE! However, the reason why it's free is because it is open source software and it is self-hosted. You will need to pay for a hosting service such as Bluehost and also purchase a domain name( which I explain more in detail in the following section.)
Because there tends to be some confusion between WordPress.com and WordPress.org, I'll break out both and why I chose WordPress.org vs. .com
WORDPRESS.COM 
I personally don't think you should use this version of WordPress if you are looking to monetize your blog.

The only positives: Free 3GB Storage, you don't have to worry about hosting, plugins are updated regularly.

Since you are hosted on the wordpress server, 

there are more restrictions including limitations on advertisements, af

filiate links. 

You can't even sell sh*t.

You could easily have your site shut down if it violates terms of service. 

The WordPress logo will stay on the site. 

Less customization, limitations on themes.

You can't even add Google Analytics?! WTF!  Just…don't…do…it. 

The best way I can explain WordPress.com is like renting an apartment. You can't really tear down a wall, you can change the paint and add some shelves but you don't own it. 
WORDPRESS.ORG (This is what I use)
This platform is for someone who wants to make an income from blogging. 
 It's free but since it's self-hosted, you have to pay for hosting and a domain through a third party web hosting company. ( It's relatively inexpensive…Probably the cost of all Tall sized drink from Starbucks per month)
You have more control over your blog and you can practically customize everything.
You own EVERYTHING! YOU OWN ALL YOUR CONTENT! You can open a store, you can do whatever the hell you want.
You can use affiliate links, use any theme, change your theme 
The only downside I can think of when it comes to WordPress.org is that you are responsible for making sure that your website is updated to the most current version of WordPress to prevent any security issues including being hacked. 
I like to think of wordpress.org like having your own house. You can tear down walls and make an open kitchen plan Joanna Gaines Fixer Upper style.
( don't worry about getting your blogging platform right now… once you skip down to the domain / hosting section, you can take care of your blogging platform, domain name, and hosting in a couple of steps rather than having to visit multiple sites and install various things)
There are other platforms available but my heart belongs to WordPress. I can confidently say that I will never use any blogging platform other than WordPress.
My personal opinion: I would be careful using any other type of blogging platform. You want to OWN your content. If you use a platform that isn't self-hosted, there are more restrictions. Platforms like WIX make it almost impossible to move your site to another and you cannot change your theme.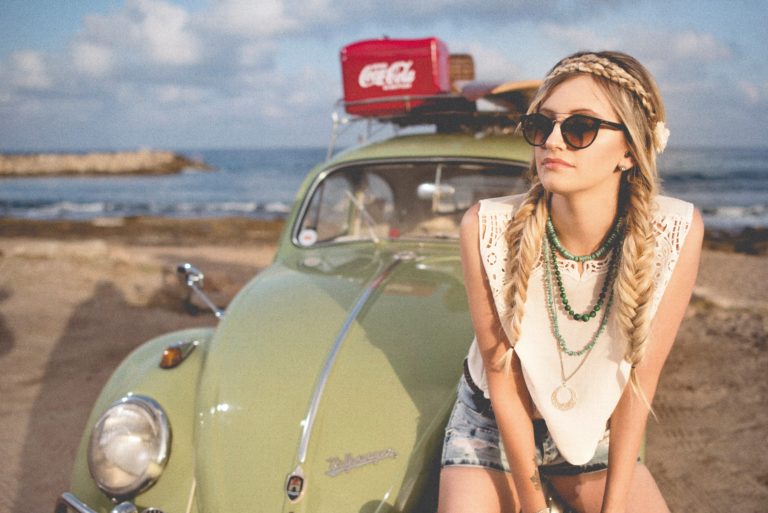 Your blog will need a domain name as well as hosting. 
A domain name is the name of your blog: For Ex: my domain name is Business Betch.
In order to get my blog up and running, I needed hosting. A blog has  a sh*t ton of code, pictures, you name it! And you have to store everything somewhere, right? Well, hosting is the answer!
With Bluehost, you can cut the step of installing wordpress.org as they have a one click install. So you can start by buying your domain name and hosting first, one click install of wordpress.org. 
My first blog I made the mistake of installing WordPress separately, creating my domain name and my hosting with different companies. It was a huge mess. I honestly don't know why I did that. 
When I created Business Betch, I was able to complete my hosting, my domain name, and wordpress installation within a couple of minutes instead of freaking out and trying to figure out how to connect all 3. 
Bluehost is offering readers of Business Betch a phenomenal deal. 

Business Betch readers can get hosting for as low as $3.95/ month.  
Click Here to check out Bluehost.
I've used Bluehost for multiple blogs and I've personally had a great experience. A couple of years back, my website had an issue and within 5 minutes of calling Bluehost, the problem was resolved.
Side Note: If you are going to have an email list, or potentially have any type of sales transactions on your website in the future, lets say for an E-Book, I highly recommend purchasing an SSL Certificate and possibly a dedicated IP address through Bluehost. You don't have to but it's just a suggestion.
A theme is like the skin of your blog. It's what makes your blog look appealing to a visitor. A theme can help establish your blog identity. It's also a form of branding. 
Don't expect return visitors if your website looks like it came from the 90's ( unless that's your niche). Picture a website with bright neon comic sans text over black backgrounds with music playing as you scroll ( yuck). Don't do that.
Today, most bloggers try to go for a more minimalist look. However, the theme you choose should represent what YOU and your blog are all about and not just the status quo.
Choosing the wrong theme can cause a headache. Some blog themes are not responsive, and if not built properly can conflict with various plugins you decide to install on your blog. Been there, done that… and it's not fun.
So how can you avoid choosing a sh*t theme?
The best thing that I can suggest is installing the Genesis Framework then purchasing a Genesis Theme by Studio Press.
I'm a huge fan of Genesis themes and I go more into detail about The Genesis Framework in the following section.
If you purchase a theme elsewhere, check for the following:
Responsiveness
Customer support
Reviews / comments by customers who have purchased the theme
Solid documentation / solid up instructions
View other themes and reviews of themes created by the same company for possible related issues.
Other places where you can purchase great themes are:
Themeforest
Creative Market 
Elegant Themes 
WordPress.org also has some FREE themes but I highly highly recommend a Genesis theme… ( I think it's pretty obvious how obsessed I am with Genesis)
The Genesis Framework is a MUST for someone who is new to blogging. 
The first time I created a blog, I didn't use the Genesis Framework. Which was a big mistake. I REALLY REALLY RECOMMEND using The Genesis Framework if you are a new blogger.
 My first blog honestly started out as a hot mess and it took me FOREVER to set up. At that time, I had little knowledge of HTML, CSS, Javascript and I had also chosen a sh*t  theme that had some compatibility issues with plugins. Things were breaking left and right. Of course I learned HTML, CSS, Javascript over time but I could have saved myself A LOT of time if I just went with Genesis.  For my second blog, I used Genesis and it was like a breath of fresh air and now I can't shut up about how amazing Genesis is.
Genesis is a little bit like training wheels but even as an experienced blogger, I still like to use it for the following reasons:
Easier and faster setup of your website. 
I've never had any issues with the themes or compatibility issues with plugins when using the Genesis framework. THANK GOD!
Themes are also fully optimized for search engines and support Schema.org ( allows you to put microdata in your sites code ). 
The themes by Genesis Framework come with easy to read, step-by-step manuals. 
They have great customer service.
When you purchase The Genesis Framework and a child theme, it includes a developer license which means that you can install on an unlimited amount of websites. WHICH IS AMAZING. 
There are multiple plans available but I chose the most basic one where I only paid for the Genesis Framework. Then I purchased a theme separately. It was a one time purchase fee of $59.95 for The Genesis Framework. The themes are also discounted once you purchase the Genesis framework. My theme originally costs $129.95 but it was only $56.21 for me after I purchased the framework. Honestly, having the Genesis Framework is worth every penny. If you're on a tight budget and you have a couple of friends who are interested in starting blogs, you may be able to split the cost of The Genesis Framework together … just a thought 😉
Click here to visit Studio Press's Website to learn more about The Genesis Framework.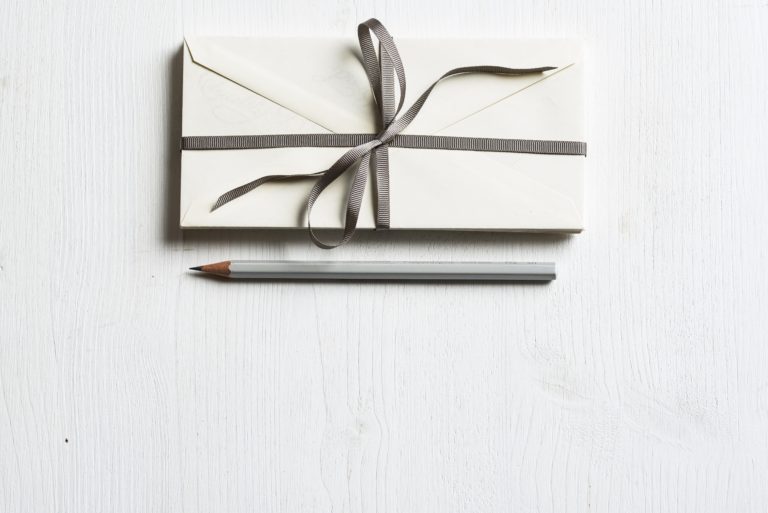 E-mail marketing platform
You may hear this from multiple bloggers…(like a broken record) that E-mail marketing is very important when it comes to starting your blog. Well, it actually is. If you plan on eventually making an income from your blog this is a MUST. When someone subscribes to your email list, it is also a key indicator that they are interested in what you have to offer. That email subscriber is more likely to convert in the future if you decide to sell an eBook, or product. 
So why should you use an E-mail marketing platform?
An email marketing platform helps you maintain a connection and allows you to nurture your audience. 

It gives you give you valuable insights and statistics. Anything from open rate to click-through. It helps you understand your audience a little better. Measureable results, baby!

These platforms also help you comply with email marketing regulations and laws set forth by various countries. Yes, friggen laws and regulations. Just to name a few….such as GDRP (EU), CAN-SPAM ACT (US), CASL laws (Canada), Privacy And Electronic Communications Regulations Of 2003 (UK)

Allows you to schedule emails, create automations, 
Here's a couple of examples of what you can do with an E-mail marketing platform:
Introduce new products and services.
Hold an e-mail course.
Send a monthly update of new blog posts.
Send a newsletters.
Send freebies ( like an Ebook)
.…pretty much anything.
Business Betch side note: The quality of your list is more important than the quantity.  Don't get discouraged if you don't have thousands of subscribers. There are so many articles written on tactics on how to increase the amount of subscribers you have… but the question is, do you want "dead" subscribers (non-responsive email accounts) or subscribers that are actually INTERESTED and CONVERT WORTHY? Once your subscriber count goes above a certain threshold, your email marketing platform will cost more money. You want the right people to join your email list.
MAILCHIMP: (FREE)
Mailchimp is much easier for new bloggers to navigate.
The templates are easy to use and customize.
It is also FREE for up to 2,000 subscribers.( you can only send 12,000 emails a month – Ex: If you have 2,000 subscribers and send 6 emails a month… just breaking it down a bit for you.)
Gathers data and gives you stats based on the performance of your email list.
One feature I love: Mailchimp gives a member rating for each email address. The email address is rated from 1 to 5 stars. The amount of stars a user shows whether the user is engaged. For example: When your subscriber first opts in, they have 2 stars. As you send emails, the subscriber will gain more stars if they engage with your emails ( ex: opening an email). 
 You can't use affiliate links within emails. The mailchimp branding stays on your email unless you pay for a subscription.
Because it's easier to add photos, and customize the templates in mailchimp, there is an increased possibility of email going automatically to SPAM because use of images/ fonts / texts.  So remember this if you decide to go with Mailchimp.
CONVERTKIT: (PAID)
Convertkit can be a little confusing for someone who is new to blogging. 
It may require a little more knowledge of CSS, HTML, Javascript since there aren't really any "pretty" templates to use. After you've used Mailchimp for a while and have gained experience blogging, I recommend moving up to Convertkit.
Convertkit organizes your subscribers with tags vs. seperate lists. One email is not duplicated through multiple lists. ( some email providers will double count the amount of subscribers you have if the same email address is subscribed on multiple lists! LAME!)
 The lowest subscription package is approx. $29 a month for up to 1,000 subscribers. (if you pay yearly, it's cheaper).
You can however try ConvertKit for free for 14 days if you wanted to test it out with my link below.
AWEBER: (PAID)
Starts at $19/ month for the lowest subscription ( 500 subscribers). All plans have the same access so basically you are paying based on how many subscribers you have.
The bells & whistles….approx. 6,000 stock photos,  700+ email templates for you to use. 
They have good customer service.
The downside is that sometimes your subscribers will be double counted if you have them on multiple lists on your Aweber account…. which means you could be double charged, Not cool.
Aweber has a 30 day free trial ( plenty of time to test it out)
Everyone has a different opinion on which email platform works best. It's not a one size fits all. I suggest testing out each platform during the free trial periods if you can. That's the only way I was able to figure out which email provider worked best for me ( of course remember to cancel before the trial period is up!).
BUSINESS BETCH'S FAVORITE
WordPress plugins
There are over 56,000 plugins that you can use to extend the functionality of WordPress ! These are some of the plugins I have used in the past as well as currently use.
Analytify - google analytics
Breaks down all your Google Analytics stats in an easy to understand dashboard. Installation is a breeze with a one click authentication process which automatically adds your Google Analytics tracking code to your site.
YOAST SEO
Yoast is the highest rated SEO plugin for WordPress. Search Engine Optimization is VERY important. It's what get's your website seen. Yoast also analyzes your content as you write. You can review things like the readability of your post, the keyword strength, etc. You can even see a preview of what your page would look like in search results.
ASKISMET
Protects you from spammy comments as there are a ton of bots and other users who will try to self promote and post advertising links on your content.
Wp smush
Your page load time can be affected by the size of the photos on your blog. This plugin is great for compressing your photos and increasing the speed of your site! Plus, Google and other search engines LOVE it when sites load faster, google tends to rank you higher in search.
Google xml sitemaps
This plugin is great for improving SEO. It helps search engines index your site easier by providing search engines with a site map. (Ex: google). This plugin also notifies search engines every time you post new content!
COMMENT REDIRECT BY YOAST
Redirects those who give a first time comment to a thank you page. This is AMAZING because you have an opportunity to add an e-mail opt-in or show them other popular pages on your website, even provide them with a freebie!
WP OpTIMIZE
Removes unnecessary post revisions which frees up space and increases speed and efficiency on your site.
w3 Total Cache
This plugin is amazing for so many reasons. It's a web performance optimization plugin that improves SEO and site user performance by reducing download times.
pretty link
Masks and redirects links because those really long-ass links don't look pretty.
genesis e-news
Widget that will allow you to add a newsletter signup or even an e-mail opt-in form pretty much anywhere on your website.
CONTACT FORM BY WP Forms
You can make a variety of form with a drag and drop interface. For Ex: contact forms, subscription forms, payment forms. Just an FYI, some of the other contact form plugins can actually slow down your site. That's why I suggest using this one.
genesis SIMPLE SHARE
A social share plugin created specifically for WordPress. Adds social share buttons to your website so a visitor can immediately share with friends instead of having to copy and paste the link elsewhere. It also records the amount of social shares from your blog post! Pretty cool, right? This plugin works perfectly with a Genesis child theme.
Social Media Warfare is also a great alternative
Comment luv
This plugin encourages comments / engagement from your readers! How? Well, it visits the site of the comment author as they type their comment and retrieves their most recent blog post and includes it at the bottom of their comment.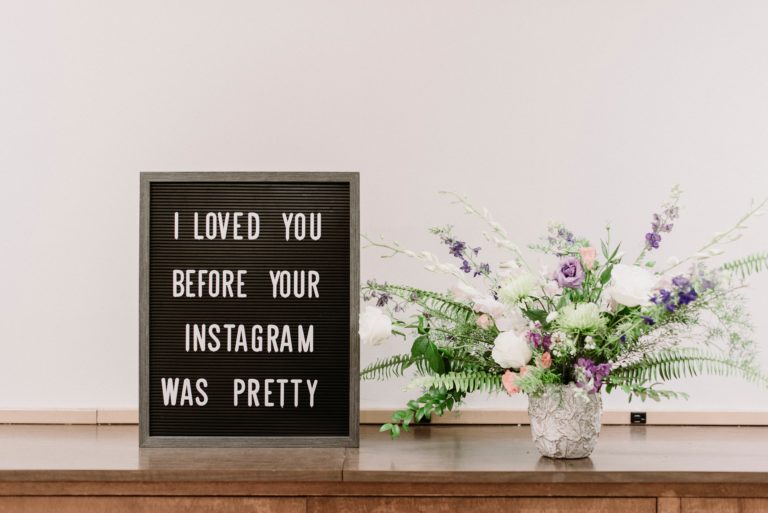 social media management platform
Social media is very important for spreading awareness about your blog. Luckily, there are a wide variety of social media management platforms available that can can make your life SO much easier. With social media management platforms like Buffer, Hootesuite, and Tailwind, you can:
Both Buffer and Hootesuite are two of the top social media management platforms you can use. However, both have great features so I recommend trying the free versions of each before fully committing to one platform. 
BUFFER
HOOTESUITE
TAILWIND: (PAID): A BUSINESS BETCH FAVORITE!
GRAPHIC DESIGN: 
CANVA: ( FREE & PAID VERSION)
PICMONKEY: (PAID)
ADOBE CREATIVE CLOUD: 
I have used adobe programs for YEARS and LOVE these programs. Of course, there is a learning curve when it comes to Adobe programs but there are plenty of helpful and straightforward tutorials on Youtube. 
The pricing on Adobe programs is a bit steep but to be honest, you get what you pay for.
There are multiple packages that you could test out. For example:
PHOTO EDITING:
PHOTOSHOP:
PIXLR:
FONTS:
GOOGLE FONTS ( FREE): 
FONTSQUIRREL.COM (FREE)
PHOTOGRAPHY SUPPLIES:
I purchased a majority of my photography supplies from B&H photo and Amazon. Both have great customer service, prices, and a wide variety of products to choose from.
HERE'S WHAT I USE:
FLAT LAY PHOTOGRAPHY:
White and black acrylic boards (I mostly use the white one though).
Marble pastry board – I got mine from Sur La Table, but you can probably get yours cheaper online.
CAMERAS:
I own the Sony A5100 camera and love it. This is also what a majority of beauty bloggers use. For a while it was out of stock everywhere which was extremely frustrating for me when I was trying to purchase it. Luckily, B&H photo seems to keep their stock regularly updated plus it's actually cheaper to purchase from this website.
Other great cameras are the Canon Rebel and Sony A6000. 
LIGHTING:
Ring Light: (Most beauty bloggers use this in addition to 3 point lighting). I recommend sticking with a brand name when it comes to purchasing one of these. Most of the off brand ones are drop shipped from China to websites like Amazon.  I have the Super Nova ring light by Diva Ring Light. It's AMAZING. 
LED Light: I got the Genaray 7100T and it comes with rechargable batteries  I also attach it to my tripod and it can be attached to the top of a camera.
Light Kit: Lighting kits range anywhere from $35 to a couple thousand dollars. Some kits may include umbrella lights, softbox lights, in addition to a backdrop and stands.
And…. sometimes natural light but unfortunately a damn cloud gets in the way every now and then which is why I have professional lighting as a backup! 😉
STOCK PHOTOS 
Click HERE to read our article on stock photo resources 
css, HTML, JAVASCRIPT Resources
You're going to have to learn a little about CSS, HTML, and Javascript along the way. Here are a couple of websites I've used to lear more about CSS, HTML, JAVASCRIPT.
CODEACADEMY:
W3 SCHOOLS 
UDEMY (PAID)
COURSERA (FREE & PAID)
The best on demand help in my opinion, requires supporting other entrepreneurs.
99 DESIGNS: 
Perfect for graphic design projects and logos
You can submit your project proposal and have a series of graphic designers compete and submit their designs to you!
Or you can look over various graphic designer profiles and reviews and make your selection that way.
FIVERR: 
You can pretty much get freelance help with anything when you use Fiverr
Perfect for a customized blog style
Music / audio for Youtube videos, etc. ( Because music is heavily protected under copyright law…sometimes CCO licesed music has restrictions)
Graphic design ( but I prefer having graphic designers compete and submit their designs to me for this one…cough cough…99 Designs is best for this one 😉 )
Digital Marketing
 Video / Animation
Business
Writing / translation
CODEMENTOR: (PAID)
This is a great resource if you wanted one-on-one help from a master in coding. For example, If you really really F*cked up something on your website and you need a professional to come in and fix it. Pretty 
Click HERE to go to Code Mentor
SECURITY:
Wordfence ( FREE, & PAID VERSION)
A security plugin  that scans your site for any red flags and monitors access of visitors to your site.
The plugin has about 1 million downloads on WordPress and is rated a 4.8 out of 5. So it's safe to say that a lot of people are a fan of this plugin.
The paid version includes two-factor authentication, checks if site IP is generating spam, or if "spamvertized" , real-time threat defense feed, and country blocking. 
BLOG PERFORMANCE:
GTMETRIX (FREE)
This is a pretty badass site.
It let's you know multiple things about your site including the speed ( which is very important for blog visitors), analyzes your site against other similar sites,   Page Load Time, Total Page Size , etc. 
They also have a paid version but I don't think you're going to need it when you're just starting out.
BACKUPS:
BACKUP BUDDY (PAID)
Even though your hosting company may backup your blog, it's always a good idea to have a second backup.  A hosting backup may not be enough if there is a server crash. 
Hacks, malware, user error, deleted files, running bad commands can actually wipe out a WordPress site FOREVER! Losing your entire website and all the hard work you put into it would be absolutely devastating.
 Costs $80 / year for the blogger subscription.
GOOGLE ANALYTICS ( FREE)
Google Analytics is a MUST for every blogger
Google Analytics tracks and reports website traffic, can show where visitors are located, demographics, likes, and interests, behavior of the user ( ex: user flow), site performance, conversions.. and the list goes on. 
Keep in mind that it may take some time to learn how to navigate Google Analytics. However, Google does have plenty of resources including courses to prepare you for the GAIQ exam ( Google Analytics Exam) for a Google Analytics certification. The certification is a lot of work ( it's optional) but well worth it if you want to have a  better understanding of how the platform works.
If you want to see what the interface looks like, Google does a demo account which you can visit HERE
SUMO CONTENT ANALYTICS  (FREE & PAID)
Sumo is more content focused when it comes to analyzing your blog.
shows you how far people read your page and your blog posts.
it helps you determine where to place your CTA's (Call To Action).
SEO Stands for Search Engine Optimization. SEO is very important when it comes to blogging because it's what helps you blog rank higher on search engines, and can also increases traffic to your site. 
It's also important to optimize your website the right way. Yes, there's a right way to optimize your website. Google is the most used search engine which is why it's important to follow their rules. Google can actually ban you for using black hat SEO. Examples include keyword stuffing, cloaking, duplicate content, etc. While it may give your blog a temporary boost in search, Google WILL catch on and BAN YOU. Do not mess with Google.
Click HERE to see what Google has to say about it

SEO isn't just about keywords anymore, When Google crawls your website, Google actually looks at everything from the way your content is structured (quality of your content is VERY important), if outgoing links relate to surrounding text, back links and so much more. 
Google updates their search algorithm a lot. Google usually gives a nickname every time they change the search algorithm. Some previous names include Panda (2014) , Pengin (2016), Pidgeon (2014). Haha… weird right? 
Click HERE to learn more about each algorithm update.
There are SO many resources and tools when it comes to SEO. The following list includes some of the tools that I use with my blog.  
As mentioned in the previous section above ( plugins) , YOAST is a great plugin for helping with SEO.
KEYWORD:
Search engines will analyze everything from keywords, how your sentence and paragraphs are structured, your links,etc. it's not all about keywords anymore,
MOZCAST:
A "weather report" showing changes in the Google search algorithm as "temperature" readings. It was designed to help you keep track of these daily changes in the Google algorithm.
KEYSEARCH
Keyword research and difficulty checker that shows you niche relevant keywords.
You can use Keysearch to see what keywords are ranking in search for your competition.
Keysearch also has a robust in-depth competitive analysis tool.
Keysearch also tracks your rankings and authority stats so you can maintain or increase ranking.
1 month free trial
KWFINDER:
An easy-to-use keyword research tool that helps you brainstorm long tail keywords with low SEO difficulty.
LINKIO'S ANCHOR TEXT CATEGORIZER TOOL (FREE)
Link building is a very important part of  SEO. Every link comes with something called anchor text. The anchor text is the blue text with the underline. What Linkio's Anchor Text Generator does is review your links and checks to see whether the anchor text  and context around the link is relevant to the website / page the link goes to. Linkio also checks to see whether you have a varied anchor text profile since diversifying your anchor text reduces your chances of being penalized by Google. 
It's a pretty amazing and free tool that gives you natural anchor text suggestions. 
REDIRECTION (WordPress plugin) – 
Super important for 404 pages etc. 404 pages hurt your ranking in google! Gotta be on top of that ISH
404 & BROKEN LINK CHECKER:
Checks for 404 error and broken links on your website as these can have a negative impact on search engine results.
GOOGLE CHROME EXTENSION: SEO META IN 1 CLICK 
Helps you manage and improve SEO by providing visibility to meta tags / data as well as main SEO info.
Perfect for pinpointing SEO related errors. Straight, simple and to the point!
One of the BEST Google Chrome extensions I have ever used for SEO. 
SPIDER VIEW SIMULATOR: ( FREE)
Shows you what search engines see when they "crawl" your website. A search engine isn't able to see flash/ jpeg files.
This simulator can help you improve your content greatly by revealing outbound links, common words and phrases as well as the source code of your site
GOOGLE ADWORDS KEYWORD PLANNER:
Google's Keyword Planner helps you compare keyword search volume and cost estimates so you can reach your target audience.
Google Keyword Planner is hands down the best tool you can use to keep on top of keyword trends. It shows you everything from Av. Monthly searches to low-high  competition per keyword, even keyword forecasts!
Business Betch Tip: You can use the Keyword Planner for free if you bypass the guided setup for Google Adwords 😉
GOOGLE WEBMASTER TOOLS:
Google Webmaster Tools is one of the most important tools that you can use as a blogger. It gives you valuable insights about how visitors are navigating your website and how your website is performing. Having this information can greatly improve your SEO game.
Provides visibility to keywords that led to site visits, as well as click through rate per keyword
Identifies what URL or site errors as well as an overall view of Googlebot activity. 
Allows you to see internal links and external links to your site. (You always want to make sure a spammy site isn't linking to you )
The structured data tool and HTML improvements tool is great for you to  compare what google sees vs. what you are optimizing your website for.
Helps you stay up to date with Googles algorithm changes / guidelines. 
Checks to see if your site is responsive and mobile friendly.
The sitemaps report shows you how Google sees and crawls your website, how many pages are indexed to show up in the results and what pages you've submitted to Google.
Pinpoints potential security issues.
Last but not least, you can access your Google Webmaster Tools directly from your Google Analytics.
the business side of blogging
YOU CAN'T PLAY ROCK PAPER AND SCISSORS WITH THIS STUFF...
This is where the professionals come in.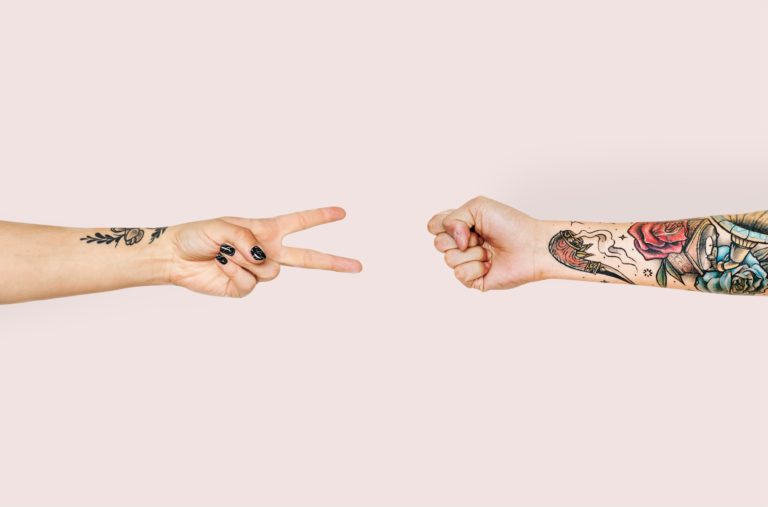 BUSINESS ENTITY:
In this section, I am speaking from personal experience and my personal opinion. I am not a lawyer. Always consult with a lawyer with legal matters.
When you're ready to take your business to the next level, there are no excuses for f*cking something up. Whether you want to create a business entity: LLC. S-Corp, Corporation, I suggest getting legal help. This is something you might not want to do yourself. No matter how many tutorials or step by step instructions there are online, it's better to have it done by a lawyer. If you screw it up, you are responsible for the mess you create. 
Hiring a lawyer who specializes in your type of business or possibly using a service like Legalzoom, reduces the amount of stress and time it takes to research how to set up a business properly. The reason why I am recommending legal help from a lawyer or Legalzoom is that I had some major confused AF moments when I started my biz and it's not fun. I even admit I didn't keep track of when my LLC payment was due and I had to pay a late fee. Yikes.
Legal Zoom is always a good resource. I have used them for a couple of smaller legal matters that needed to be done fast. But I wish I would have used them when I initially set up my business (could have saved A LOT of time).
TRADEMARK:
For a trademark, I highly highly recommend you go with a lawyer that specializes in Trademark, Copyright, Intellectual Property Law. Always be sure to look up reviews on the lawyer you choose. Do your due diligence. You can find yourself in some deep sh*t if you file for a trademark the wrong way, especially if someone has a similar sounding name, similar looking logo or symbol as you. There are multiple classes of trademarks and it's a lot more tedious than it seems. Really. You shouldn't do this alone. I hired a Trademark attorney and it while it was expensive, it was well worth the money.
 ALL OTHER LEGAL MATTERS:
If it's something basic, Legalzoom may work however not all businesses are the same and may need a lawyer to physically meet with you and thoroughly review your needs and wants to create a SOLID contract to protect you and your business.
Once you start making money from your blog, Uncle Sam's going to want a piece of that. Here are some of the best resources for accounting software
ACCOUNTING:
WAVE: (FREE)
100% Free… AWESOME! (when you don't need all the extra features).
You can scan receipts from your phone, even when you're offline.
 Has some paid services such as credit card processing / online payments and payroll.
THIS ONE IS MY FAVORITE
INTUIT QUICKBOOKS : (PAID)
Quickbooks has been around FOREVER.
Covers all the bases of accounting, most accounants use Quckbooks.
Pretty much has all the bells and whistles
The lowest plan starts at $5/ month for their Self-Employed / Freelancer plan
INVOICING SOFTWARE:
FRESHBOOKS ( PAID) 

Works best as an invoice & time tracking tool for freelancers, small businesses.
Easy to use interface, perfect for those who are self employed.
Cloud based (access from anywhere)
You can try Freshbooks for free for 30 days ( and no credit card is required). It is $15/ month after the 30 days for the Lite version.
You can customize your business invoices, send estimates, you name it!
Light book keeping…doesn't really go into depth like Quickbooks does when it comes to accounting. 
oTHER HELPFUL TOOLS / RESOURCES
WRITING HELP:
GRAMMARLY:
Grammarly is almost like a second set of eyes when it comes to grammar and punctuation. It's free and you can add it to your Chrome browser.
It offers context-specific suggestions as you type which is perfect not only for writing a blog post but when you are about to publish a post on Facebook, write an e-mail, etc.
Grammarly does have a premium version available which comes with the following features:

Advanced checks for punctuation, grammar, context, and sentence structure.

Vocabulary enhancement suggestions 

Genre-specific writing style checks

Plagiarism detector that checks more than 16 billion web pages
ORGANIZATIONAL TOOLS:
TRELLO: 
Trello is great tool for bloggers to schedule / keep an editorial calendar for blog posts.

You can also integrate tools ( or power ups) 

such as Slack, Google Drive, Calendar, etc.  

 It gives you a great overview of what you need to do to get sh*t done.  

With Trello, there are three main components: Boards, Lists, and cards. 

For example: I named one of my boards Blog Editiorial. I created the following lists under my Blog Editiorial board: Post Ideas, Research / Outline,  In Process, Edit, Graphic / SEO, Complete. Each card represents a blog post idea. I include a small description with due dates to each card. I move my card as I make progress with writing my blog post. This is just one of the many ways you can use Trello.
EVERNOTE: 
Almost like a notebook where you can add multiple subjects. 
You can sync notes with your desktop / the Iphone app. I use this to jot down any ideas for future blog posts. 
I've also written a couple of blog posts with Evernote while I was on the elliptical!